About the Course
The resilient modular course is designed to further develop your skills and knowledge for successful flooring installations of click, loose-lay, and glue down resilient products. The certification course is composed of both online and in-person learning. Information will include product knowledge, terminology, adhesives, sound control, and product installation.
Students completing this course and earning certification will be able to:
Identify locking mechanisms on click floating floors
Identify proper adhesive type for the installation
Determine necessary layout for installation
Understand terminology from the resilient industry
Recognize general ASTM standards for resilient
Better understanding of how to handle underlayments and sound control
Better understanding of subfloor requirements for resilient
Successfully complete in-person skills evaluation
Required Prerequisite Knowledge and Skills:
NAFCT substrate and subfloor prep certification course
Minimum 6 months experience installing resilient flooring products
UPCOMING EVENTS
EARN TWO CERTIFICATIONS DURING NAFCT'S 3-DAY EVENT
Date: May 16, 17, and 18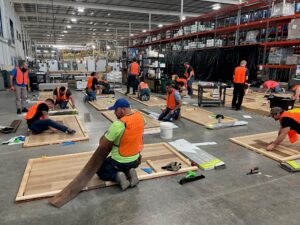 Location: ARDEX Americas | 400 Ardex Park Drive, Aliquippa, PA 15001
*Spanish Interpreter Onsite*
EVENT SCHEDULE
May 16 | 8am – 4:30pm
Substrate & Subfloor Prep Training | Instructed by Seth Pevarnik, ARDEX Americas
May 17 | 8am – 5pm
Resilient Modular Installation Training | Instructed by Andy McWilliams, Daniel Ortiz, and Kevin Phillips, Novalis US, LLC
May 18 | 8am – 3pm
Resilient Training Continued
Skills Evaluation and Assessment – Pass/Fail*
*In the event you fail the skills evaluation and assessment, in order to gain your certification, you will need to attend another event at a later date and pass the skills evaluation.
REGISTRATION FEES
3-Day Event – TWO Certifications
NAFCT member price
Non-members $495 for Both Certifications
Reilient Modular Installation Certifaction ONLY:
Member fee = $299
Non-member fee = $399
Substrate & Subfloor Prep Certification ONLY:
Member fee = $100
Non-member fee = $200
*Modular Resilient Installation Certification requires completion of Substrate & Subfloor Prep Course
Meet the Instructors
Seth Pevarnik, ARDEX Americas
NAFCT SUBFLOOR PREP INSTRUCTOR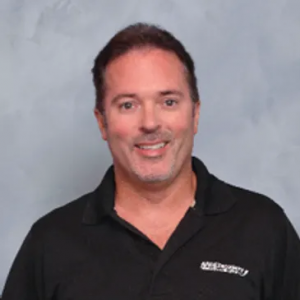 Seth Pevarnik has worked for Ardex Americas in the Technical Service Department since 1991 and is currently their Director of Technical Services. He leads the ARDEXacademy training program and has presented information on moisture in concrete, proper substrate preparation, flooring adhesives and tile & stone to many industry groups. Seth is active in several industry associations and standards organizations to include ASTM, NFCA, STARNET, INSTALL, IICRC and is currently a Board Member for NAFCT and FCICA. Seth also serves as the IICRC Chair for the ISSI Certification, helped develop the newly published ANSI S220 Hard Surface Floor Covering Inspection Standard, is helping develop the ANSI S230 Standard for Professional Inspection of Flooring Subfloors and Substrates and is a voting member of the ANSI S800 Standard and Reference Guide for Professional Inspection of Textile Floor Covering.
Daniel Ortiz, Lititz Flooring Company
NAFCT INSTRUCTOR | INTERPRETER & TRANSLATOR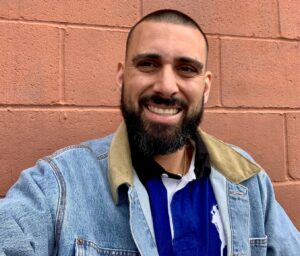 Having come up through the proper channels, Daniel's introduction to the flooring industry was that of a helper. Material stagging, sweeping, and the occasional adhesive application became the stepping stones in what became a long lasting career in the flooring industry. As time passed, Daniel continued to absorb and learn, steadily climbing through the "rankings" of the flooring industry from helper, mechanic, field superintendent, installation manager, eventually reaching the position of Director of Operations for a multi-million dollar commercial flooring company. As the industry continued to progress, so did Daniel's desire to educate not only himself but those around him as well. Having participated in several industry related organizations and contributed to several industry related publications, it became clear to Daniel that his interest in the industry was tied to education. Having made the transition over to the manufacturing technical side in 2020 with Lititz Flooring, Daniel has been able to further develop and educate himself in order to provide guidance, solutions, and technical assistance to individuals seeking to further develop their understanding of the product's he represents. He further desires to develop this commitment to the flooring industry by seeking involvement in the NAFCT organization as a bilingual (English/Spanish) translator, making the education and certifications provided by the organization available to those who are not fluent in the English language.
Andy McWilliams, Novalis US, LLC
NAFCT RESILIENT INSTALLATION INSTRUCTOR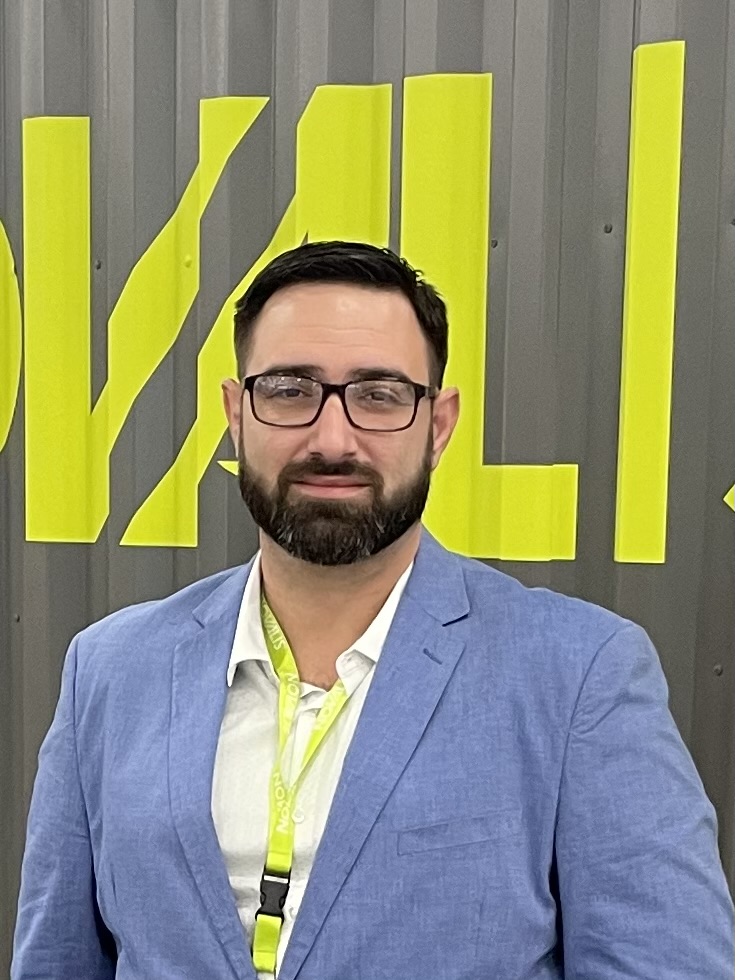 Andy spent over 25 years in the installation field installing various types of flooring eventually specializing in residential and commercial Carpet and Resilient floorcoverings. Andy holds numerous carpet, vinyl, and surface prep certifications throughout the industry. Andy switched over to technical in 2019 to become the Technical Specialist, North America for Novalis US, LLC., one of the largest manufactures of vinyl floor coverings in the world. Andy is now the Technical Manager/National Trainer, North America for Novalis US LLC. In his roll at Novalis, he works closely with research and development on new products coming into the market and provides product and installation training for installers across United States.
Kevin Phillips, Novalis US, LLC
NAFCT RESILIENT INSTALLATION INSTRUCTOR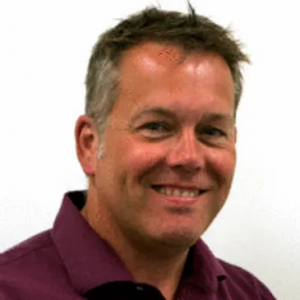 Kevin achieved the certified "Master-fitter" (installer) status at four different categories, additionally, became the only person to win every installation category of the UK, "Floor Covering Fitter of the Year" competition. Switching to technical management, Kevin is currently the Director of Technical Services for Novalis US, LLC., one of the largest manufactures of vinyl floor coverings in the world. Kevin represents Novalis at many of our industry associations including ASTM, RFCI, NAFCT and FCICA.
REGISTER TODAY
3-Day Event – TWO Certifications
NAFCT member price
Non-members $495 for Both Certifications
Reilient Modular Installation Certifaction ONLY:
Member fee = $299
Non-member fee = $399
Substrate & Subfloor Prep Certification ONLY:
Member fee = $100
Non-member fee = $200
*Modular Resilient Installation Certification requires completion of Substrate & Subfloor Prep Course