NAFCT connects flooring professionals with consumers!
Who We Are
The newly formed National Association of Floor Covering Technicians (NAFCT), a non-profit 501(c)(6) trade association, announces its development of a trade association, comprised of technical flooring professionals, with a common goal to improve the flooring industry through training. NAFCT is focused solely on continuously working to provide a solution to the installation shortage the industry has been experiencing.
With future focused training, NAFCT will be working with industry experts, manufacturers, and other flooring associations to provide advanced and affordable hands-on training, locally to the installer.
Join the go-to assocation for flooring education, training and certification
NACFT Is Now Accepting Membership Applications!
Thank You Founding Members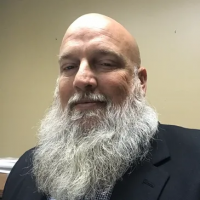 "It only takes one failure for an installer to go out of business. Training participation and learning 'ONE-THING' could be the difference in one's success. We [NAFCT] want to be here for you and be your 'Go-To' association for training – inspection, maintenance or sales. Not only will NAFCT provide affordable, accessible and frequent training, we will also be supplying the installer with the possibility of an endless career path."
"New, enhanced and ongoing training services are needed to elevate the skilled trade status of flooring installers. Flooring installation is typically one of the most expensive components of the construction project and not always respected as such. Experience, knowledge, certification, craftsmanship should mean more in our industry than it currently does, we [NAFCT] want to work to change this."