All American Flooring Solutions
Bzoetvelt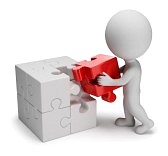 ---
18813 113th Avenue, Illinois 60448, United States
Business Description / Bio
Bill Zoetvelt is an experienced Flooring Inspector and Instructor. After four years in the US Air Force, Bill started his career in the floor covering industry as a carpet installer in 1987. Bill first was an installer then became owner/operator of an installation service company with 15 crews installing carpet and all hard surfaces. Bill has been involved in problem solving, dispute resolution and claims services for over 30 years. Certified by ITS, IICRC, IAWFP and the NWFA, Bill has been a full time flooring inspector and consultant for over 17 years and has testified as an expert witness. He has served more than 10 years on the Board of the National Institute of Certified Floorcovering Inspectors including 3 years as President. Bill is well known for his work within the NICFI and is a driving force in the growth, size and reach of the NICFI. Bill was also Chairman of the board of the "Floor Inspectors Educational Guild" and volunteers his time as the assistant Scout Master for his local Boy Scouts Troop 725.
ITS Certified Hard Surface Inspector
ITS Certified Advanced Hardwood Inspector
ITS Certified Vinyl Inspector
IAWFP Certified Wood Flooring Inspector
NWFA Certified Wood Flooring Inspector
NALFA Certified Laminate Flooring Inspector
IICRC Certified Senior Carpet Inspector
AFS Certified Commercial Carpet Inspector
CTEF Trained Ceramic Tile Inspector
ICRI Certified Concrete Slab MoistureTestingTechnician
Flooring Types
Carpet, Hardwood, Resilient, Stone/ceramic, Subfloors
---
Have A Question? Contact Us Today.