NAFCT Announces Virtual Education Event
Sarah Fike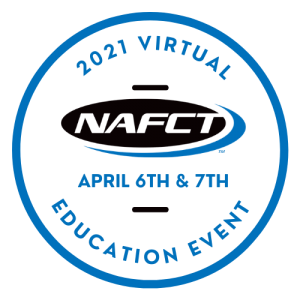 Gray Court, SC — March 23, 2021 — The National Association of Floor Covering Technicians (NAFCT), comprised of technical flooring professionals, with a common goal to improve the flooring industry through training, is proud to announce their inaugural virtual education event which will take place April 6 and 7, 2021.
The NAFCT Virtual Education Event will host technical educational sessions covering the following topics:
concrete

floor maintenance

heat welding and flashcove installation

resilient flooring

wood flooring

wood science. 
Attendees can register for a $25 all access pass online at http://bit.ly/NAFCTvirtualevent. Unable to attend a live education event? Don't worry, because all sessions will be recorded and available to registered attendees to watch.
The presenting sponsor for the virtual educational event is Divergent Adhesives, LLC. Educational sponsors include ARDEX Americas, ISE Logik, Inc., Loba-Wakol, LLC, MAPEI Corporation, Novalis US, LLC.
Paul Plesheck, NAFCT Co-founder and Executive Director, explains, "A good installer knows how to do it right; and a good business person knows why you have to do it that way and is able to explain to the customer. NAFCT education and training teaches both." 
Register for great technical flooring education, go to http://bit.ly/NAFCTvirtualevent.
###
About Presenting Sponsor – Divergent Adhesives, LLC
Divergent Adhesives, is a partner in your flooring installation enterprise! Established by industry veterans with a keen desire to produce the highest quality adhesives on the market, Divergent produces adhesives for most applications. Offering products for Resilient, Wood, Carpet and Moisture Mitigation, our product line covers just about every application that you will need. We are dedicated to making your workflow much more efficient and consistent. Our technical and practical expertise allows for you to finish a job with a superior application of your flooring. Visit https://www.divergentadhesives.com/
About NAFCT
Founded in 2020, National Association of Floor Covering Technicians (NAFCT) is a non-profit 501(c)(6) trade association formed with the purpose to improve the flooring industry by partnering with industry experts, manufacturers, and other flooring associations to provide accessible, affordable, advanced training and certification programs. NAFCT was developed to assist in bridging this gap and to develop low, no cost structured certified training programs directly to the installer.  Visit NAFCT.com or @NAFCT4U on Facebook, Twitter and Instagram to learn more.