Michael Hetts & Sons
Michael Hetts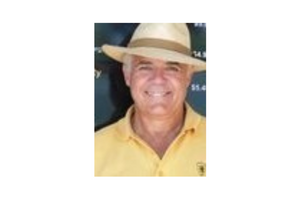 ---
807 Azure Ct, Pennsylvania 16066, United States
Business Description / Bio
Michael Hetts
807 Azure Court 724-316-5115
Cranberry Township, PA 16066 michaelhetts@gmail.com
FLOORING INDUSTRY EXPERIENCE AND CREDENTIALS
 Inspector, Sales Manager, Technical Manager, and installation crew owner-operator-installer
 Flooring Consultants and Inspection Training Services (FCITS, #1990)
 Certified Hard Surface, Hardwood and Resilient Flooring Inspector
 Institute of Inspection Cleaning and Restoration Certification (IICRC, #70004603)
 Certified Carpet Cleaning Technician (CCT)
 Certified Repair and Reinstallation Technician (RRT)
 Senior Carpet Inspector (SCIp, probationary)
 International Certified Flooring Installers (CFI)
 Certified Master Installer #30
 CFI Senior Certifier
 Served on CFI National Board of Directors
 Carpet and Rug Institute (CRI)
 Carpet Installation Standard Rewrite Committee for CRI standards 104 and 105
 Published columnist in Floor Covering Installer magazine: A Carpet Installer's Notebook
EMPLOYMENT HISTORY
MICHAEL HETTS & SONS, LLC CRANBERRY TWP, PA
INDEPENDENT SALES AGENCY 2012 – PRESENT
 Representative for wide array of manufacturers, including Traxx Corp, Contect North America, Base King/EnviroStix.
 Sales support activities including product training for distributors' sales staff, end-user sales calls, on-site product demonstrations, training, and technical support.
CRAIN CUTTER CO. CRANBERRY TWP, PA
REGIONAL SALES MANAGER 1994 – 2012
 Sales responsibilities for 13 U.S. states and Ontario, Quebec, and the Maritime Provinces.
 Also managed marketing, technical support, training, installation clinics.
ROBERTS CONSOLIDATED INDUSTRIES CHICAGO, IL
REGIONAL TECHNICAL MANAGER 1991 – 1994
 Technical duties focused primarily on adhesives, tools, seaming, double-glue installations, distributor product training, and support
 Led clinics in formats including 8 hour schools, 2-3 hour seminars, and 1 hour classes.
 Additional technical support in form of onsite training, end-user sales calls, and job inspections.
SMILING TIGER ENTERPRISES, INC. CHICAGO, IL
OWNER-OPERATOR-INSTALLER 1980 – 1991
 Owner of installation service for high-end residential, designer, and commercial markets.
 Job specifying, estimating, bid preparation, design assistance, hiring, training, and managing installation crews.
SUBCONTRACTED CARPET INSTALLER 1975 – 1980
LEON BELOIAN RUG CO. – CARPET INSTALLER 1970 – 1974
 Inspector, Sales Manager, Technical Manager, and installation crew owner-operator-installer
 Flooring Consultants and Inspection Training Services (FCITS, #1990)
 Certified Hard Surface, Hardwood and Resilient Flooring Inspector
 Institute of Inspection Cleaning and Restoration Certification (IICRC, #70004603)
 Certified Carpet Cleaning Technician (CCT)
 Certified Repair and Reinstallation Technician (RRT)
 Senior Carpet Inspector (SCIp, probationary)
 International Certified Flooring Installers (CFI)
 Certified Master Installer #30
 CFI Senior Certifier
 Served on CFI National Board of Directors
 Carpet and Rug Institute (CRI)
 Carpet Installation Standard Rewrite Committee for CRI standards 104 and 105
 Published columnist in Floor Covering Installer magazine: A Carpet Installer's Notebook
Flooring Types
Carpet, Hardwood, Resilient
---
Have A Question? Contact Us Today.